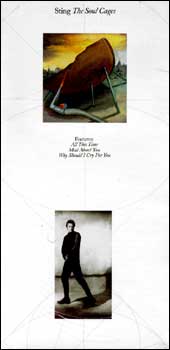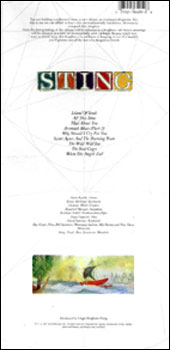 The first US CD of this album comes in a special long box.

It's clearly written on the back of the long box "You are holding a collector's item: a rare object; an endangered species. But this is one we can afford to lose - the environmentally hazardous, throwaway compact disc longbox. Only the first printing of this album will be released in a longbox - all future pressings will be shipped in a new environmentally-safer package. So you might not want to throw away this long box - in addition to keeping it out of a landfill, you'll possess one of the last of a dangerous breed."
It's important to know that Sting is one the people who have combat to stop the longbox issues as he think it was dangerous for the environment.

Few times later, this long box was stop of printing, and it was the digipack which comes, only folded in two with plastic bares on the side to hold up the digipack right. This second issue comes with a sticker which state "in a new, environmentally-safer package. The third issue was the digipack, normally folded, and now it's a normal issue in plastic case.